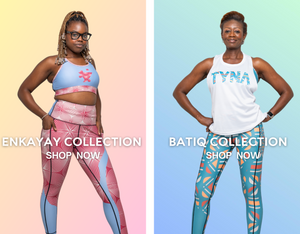 Batiq
Batik is an Indonesian technique of wax-resist dyeing. This technique of printing on to the entire fabric originates from the island of Java, Indonesia however, it is now used in so many countries around the world. This beautiful art form has endless possibilities and here's our take on it.
Shop Now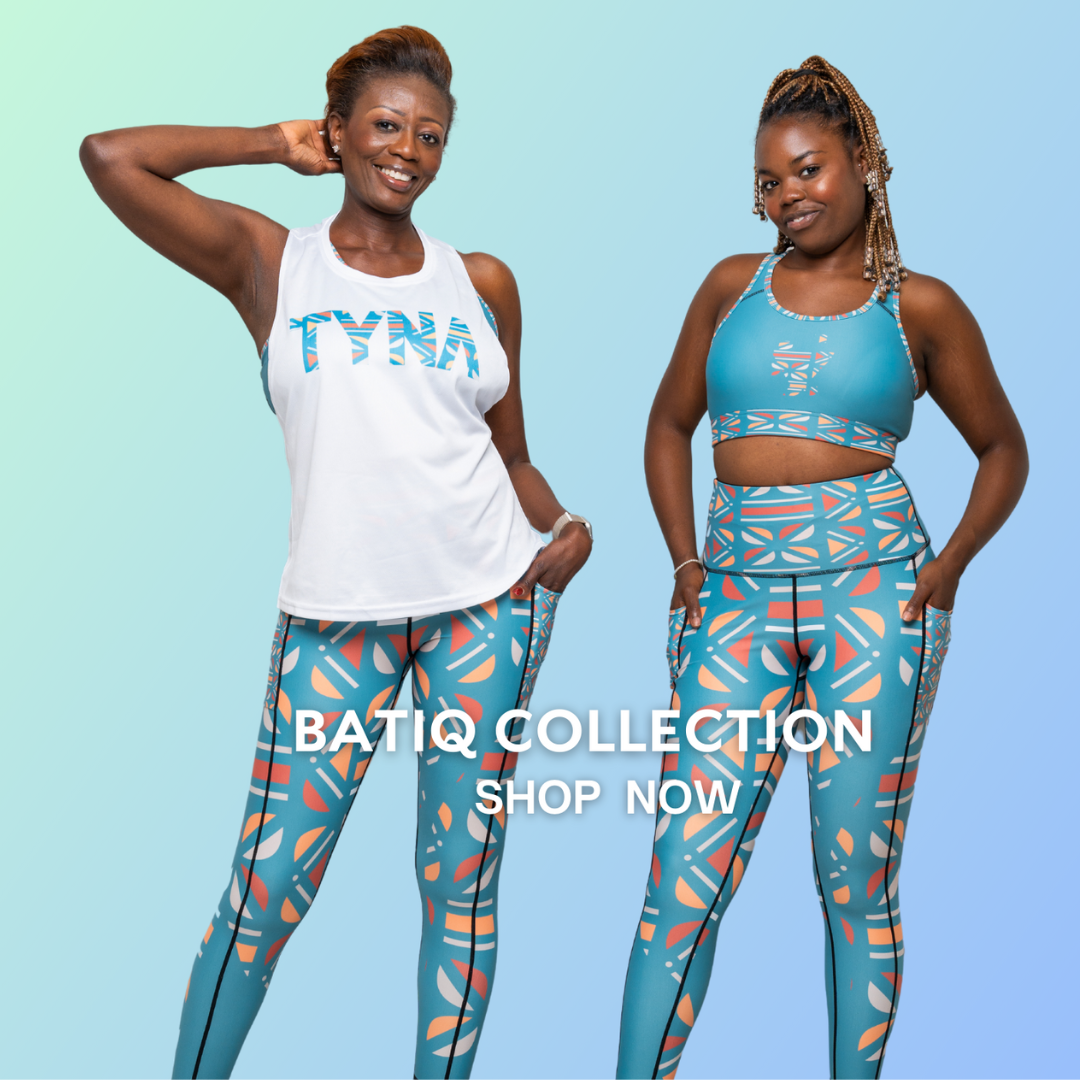 Enkayay
Ankara fabrics are made from 100% cotton fabric featuring vibrant bold colours with motifs and patterns. TYNA has taken this a step further and created a stunning collection of premium quality activewear with its heritage stemming from these popular designs.
Shop now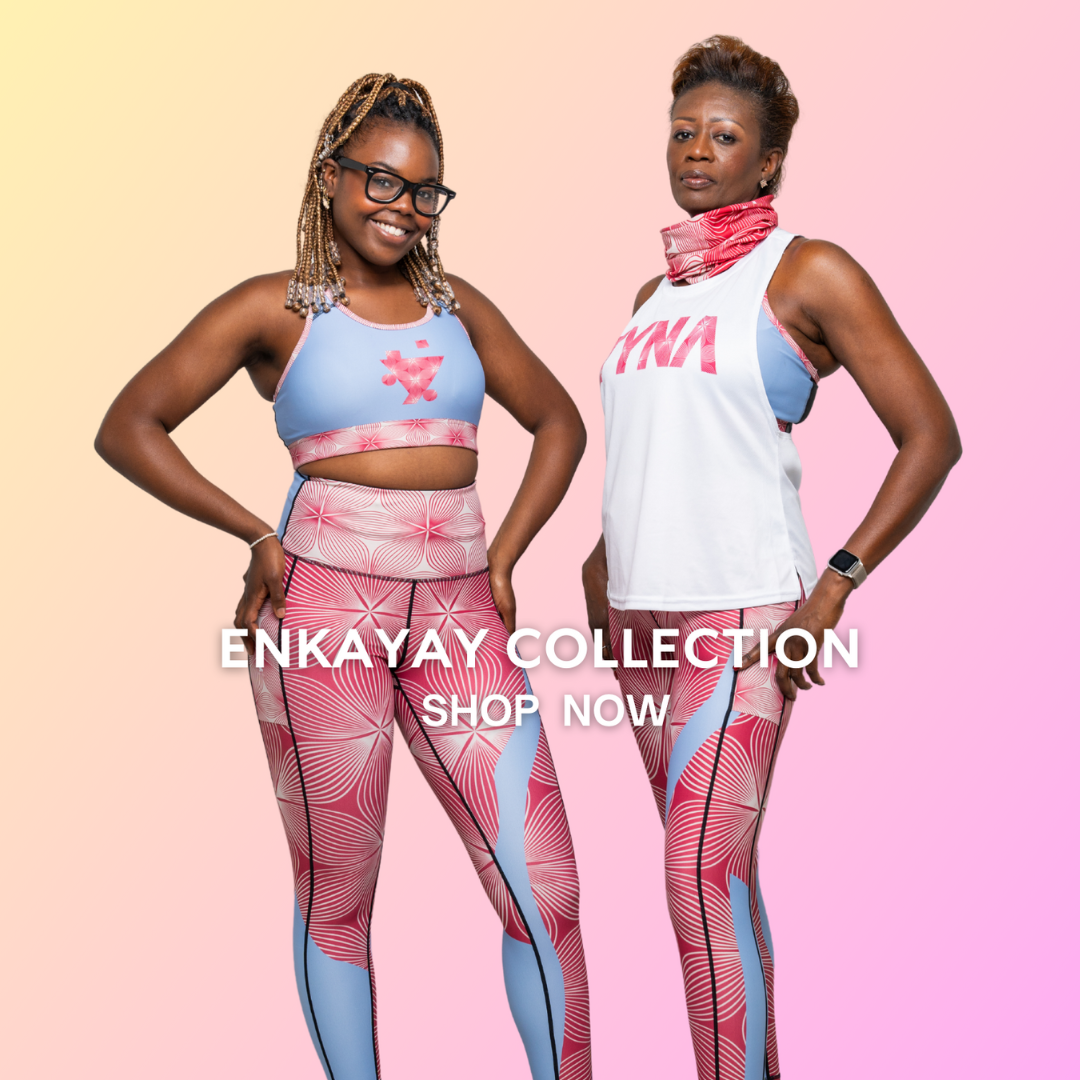 What's your leggings type?
Our designs and styles are created with you in mind, to embrace the beauty, shape and uniqueness of all women.
Learn More